PROTESTS AGAINST BETTINA'S CAMPUS TOUR LED TO NEW FREE SPEECH CODES AT AUSTRALIAN UNIVERSITIES
photo credit David Geraghty / The Australian
Bettina's YouTube videos are making waves across the world, with over ¾ mill viewers for her famous talk, Why Women Go Off Sex, and nearly ½ mill have watched her interviews with Jordan Peterson. Another big hit was the Politics of Cleavage. YouTube is now constantly hiding and demonitorising her videos but plans are under way to move to a big new platform. Here are her most recent videos:
Short extract from Bettina's long conversation with the former Deputy Prime
Read More »
Bettina speaks to a male student who spent two years fighting
Read More »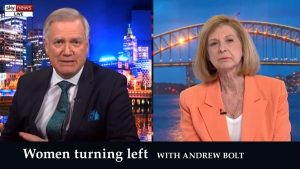 Bettina talks on Sky News about why women are deserting conservative
Read More »
Closing Down Campus Kangaroo Courts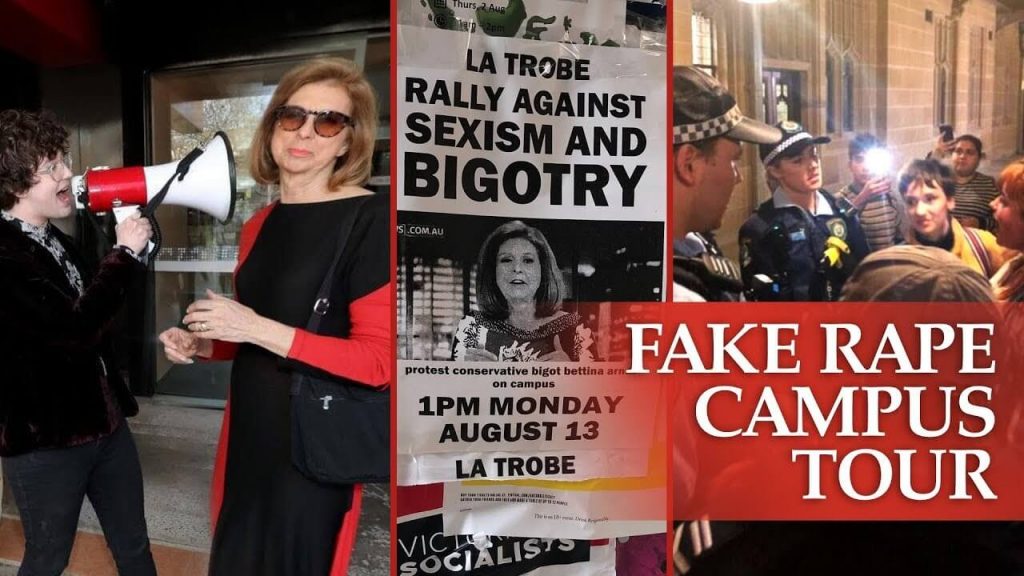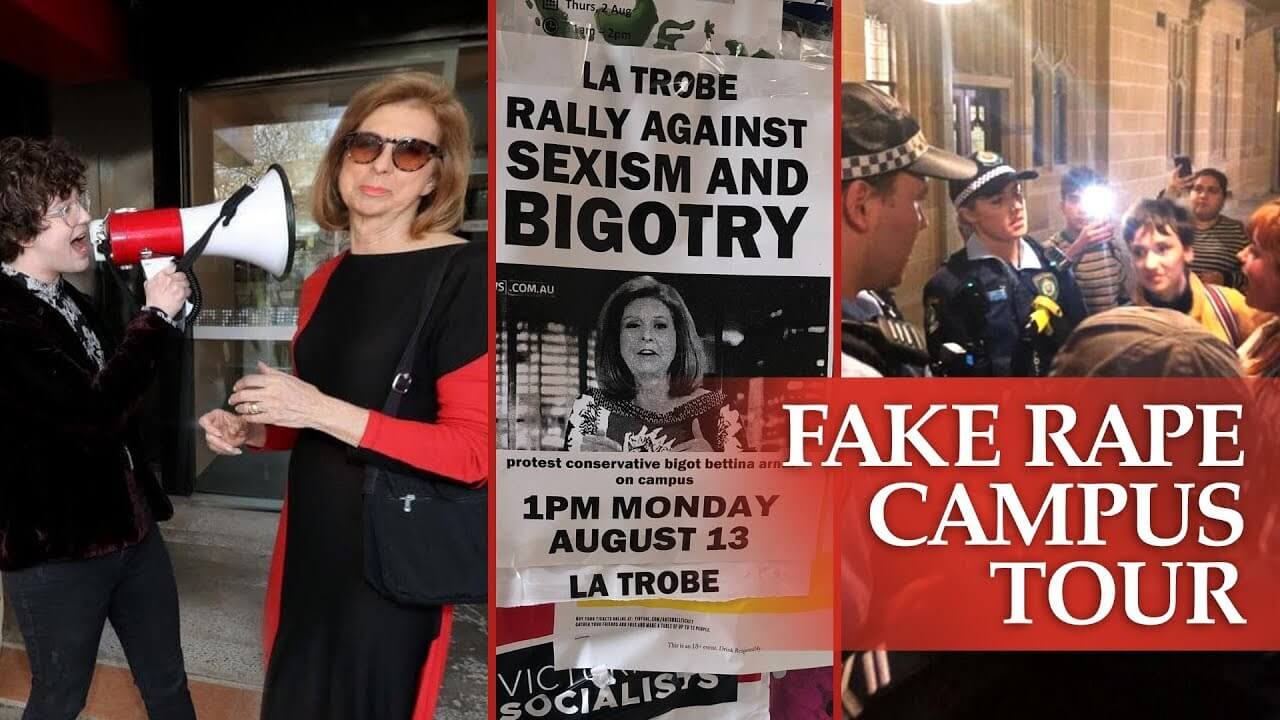 Bettina has long been touring Australian universities, warning about secret campus committees investigating and adjudicating rape. Now our courts have ruled these kangaroo courts are now illegal. Join our campaign to make sure universities get the message.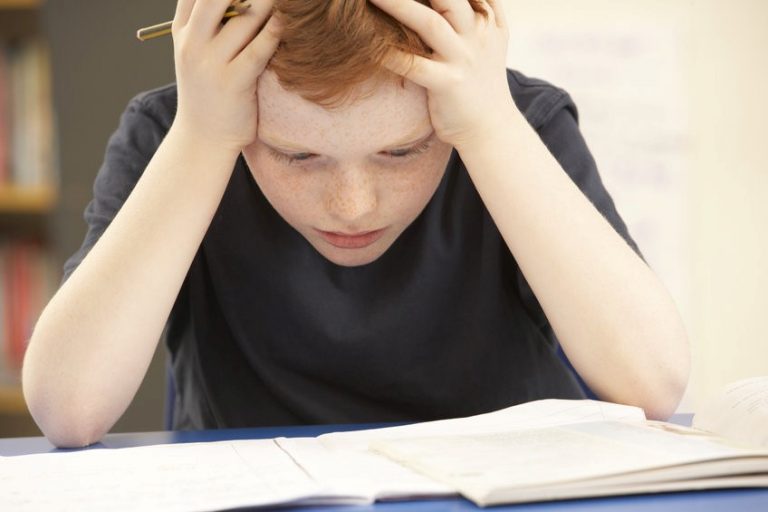 No one cares about boys doing badly Nearly forty years ago I was interviewing a senior NSW bureaucrat about how badly boys were doing in
Read More »
This week's parliamentary apology to Brittany Higgins was greeted by lawyers everywhere with a gasp
Read More »
Now for a jaw dropping story that will leave you marvelling at the brilliance of
Read More »
There's an intriguing revelation in a recently published YouTube video chat between two Canadian legal
Read More »