PROTESTS AGAINST BETTINA'S CAMPUS TOUR LED TO NEW FREE SPEECH CODES AT AUSTRALIAN UNIVERSITIES
photo credit David Geraghty / The Australian
PROTESTS AGAINST BETTINA'S CAMPUS TOUR LED TO NEW FREE SPEECH CODES AT AUSTRALIAN UNIVERSITIES
photo credit David Geraghty / The Australian
Bettina's YouTube videos are making waves across the world, with over ¾ mill viewers for her famous talk, Why Women Go Off Sex, and nearly ½ mill have watched her interviews with Jordan Peterson. Another big hit was the Politics of Cleavage. YouTube is now constantly hiding and demonitorising her videos but plans are under way to move to a big new platform. Here are her most recent videos: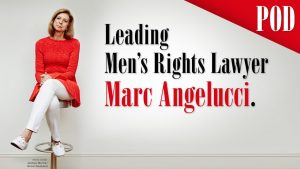 Leading Men's Rights lawyer Marc Angelucci talks about the landmark cases
Read More »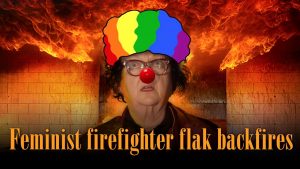 Bettina Arndt with Sky News' Chris Kenny about the hilarious misfire
Read More »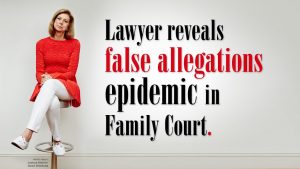 Bettina Arndt talks to Ezequiel Trumper about how false allegations are
Read More »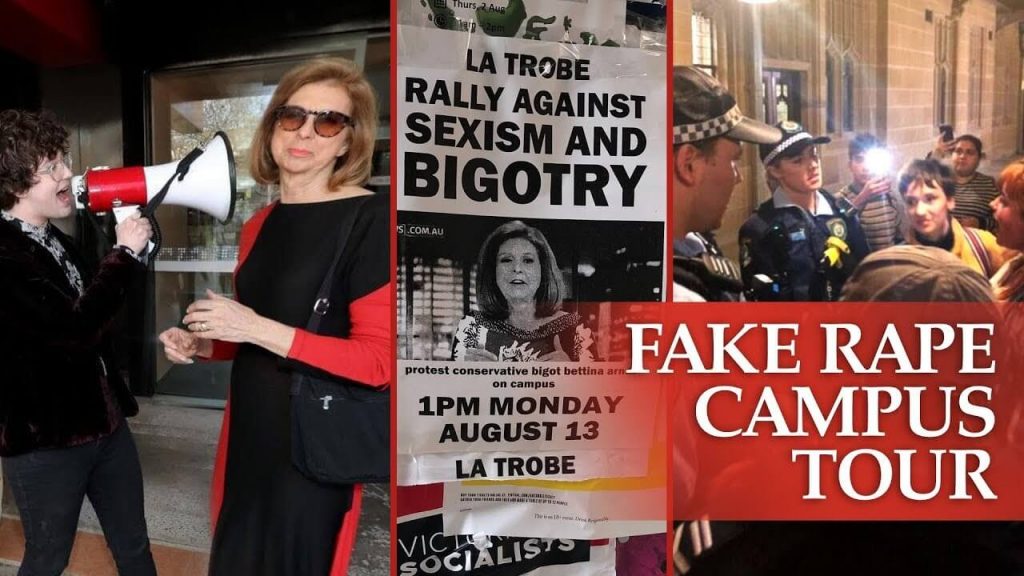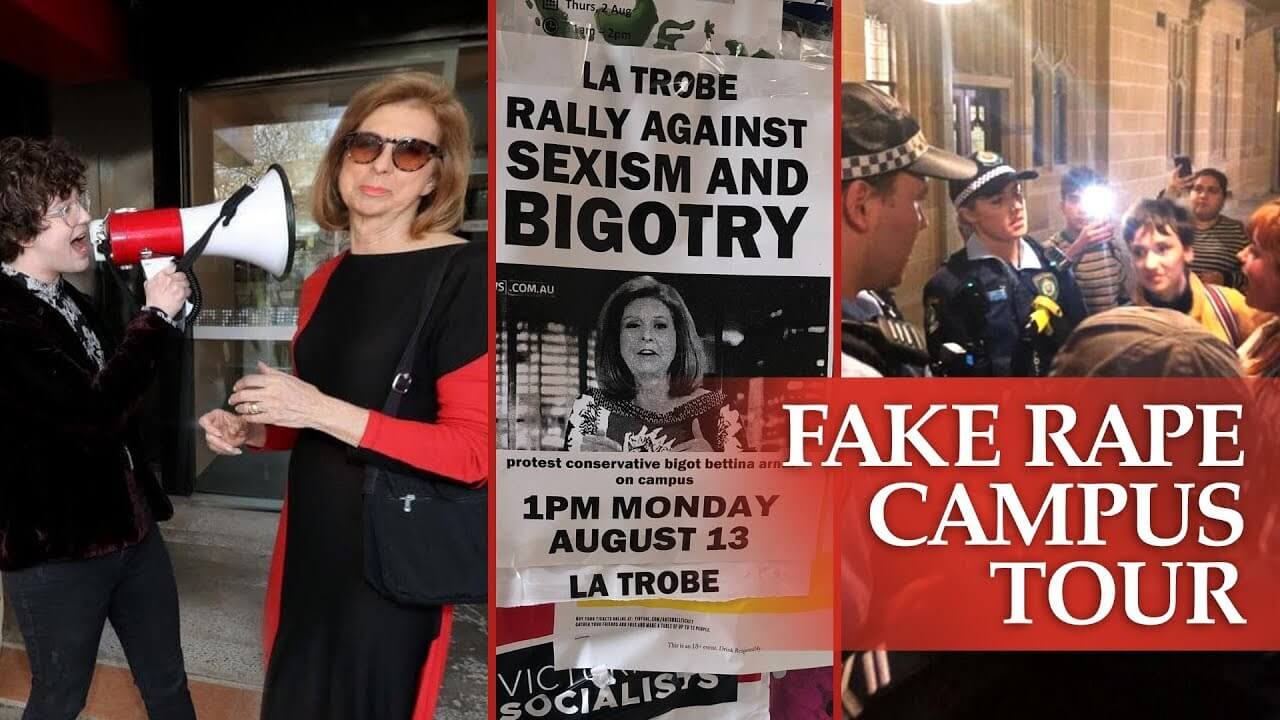 For the last year Bettina has been touring Australian universities, challenging the fake rape crisis and warning about new regulations to adjudicate rape on campuses which deny accused young men normal legal protections.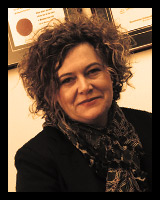 I have really exciting news regarding my ongoing campaign to expose our universities' kangaroo courts. We have had a huge victory. The Queensland Supreme Court has just determined that universities have no jurisdiction to adjudicate sexual assault. Justice Ann Lyons has just made a judgement in a pivotal case involving a University of Queensland medical
Read More »
With Amanda Stoker doing a great job exposing TEQSA's role in pushing universities towards setting
Read More »
It's rather timely that I planned this week to post a video of a talk
Read More »
I've been posting a bunch of news stories on my social media about the strenuous
Read More »